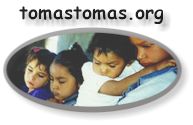 FAI - Sonora Mexico
FAI (

Fundacion de Apoyo Infantil Sonora

) is partially funded by Save The Children. FAI helps feed children, provides heath care and emotional support for children, teaches people how to build straw-bale houses, assists in getting low interest loans for women to create self-employment, teaches families and schools how to grow organic gardens, provides animals to families though their livestock program, and helps people drill water wells.
Save the Children
Save the Children of the United States is a nonprofit, nonpolitical, nonsectarian organization working in more than 35 nations around the globe. They provide health and nutrition, education, economic opportunity, and undertake emergencies throughout the world for children.
The Hispanic Chamber of Commerce of Sonoma County
"To promote the development of Hispanic Business with an emphasis on education, civic and economic progress and a positive cultural image. Through these efforts, we intend to promote the development of a united society"
NetAid
NetAid is a long-term effort to build a community of conscience, dedicated to providing basic needs: food, shelter, legal protection, human rights and health care. NetAid artists and sponsors are committed to focusing public and political attention on the needs of the world's poorest citizens and to building an online community that is dedicated to change.